Alpha Update 2-1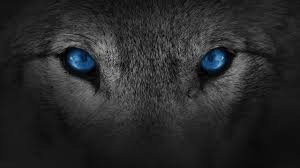 ---
As the holidays pass the 2022-2023 Mountainside High School football team has begun working towards our goals for the upcoming season. The Wolves have been working hard in the weight room since January 4th and have already seen solid gains in the weight room. With numbers increasing and having 15 players a day working out the future looks bright for our young program.
MHS has moved up divisions from 1A to 2A and football specifically will be competing in the 2A Hassayampa region. This is a challenge that we will be meeting head-on. Although last year was unsuccessful in the wins column the players learned invaluable lessons that will only help us in the move up. Also, the move from 8-man football to 11-man football should help the understanding of the game.
In looking to the future of the program Coach Burke and I are coaching the Elementary flag football teams. Both teams have some solid athletes and will help immensely soon as our young Wolves continue to fight forward. With a future freshman speed and strength camp in march, along with many youth camps in March and April, the young players will have an opportunity to learn from not only the staff but also from many of the players. Year 2 is looking up!
The wolves have also started a sponsorship campaign to raise the funds needed to keep up with our opponents. Things like video cameras, more equipment to keep the players sharp, and team meals to keep the athletes fed are all part of this fundraising. If you or someone you know is willing to donate to the betterment of these young student-athletes, please reach out to Coach Duane at cduane@nadaburgsd.org.
In closing Team 2 is getting ready to attack the field running this year and will need all the support you can provide. So be on the lookout for the schedule and come support the Pack in 2022!!!
Head Football Coach
Mountainside High School