Mountainside High School is Nadaburg Unified School District's premier high school. Mountainside focuses on providing a blended learning environment where all students can connect with their peers, educators, and connect their education with their real lives and future goals. Mountainside recognizes and respects that each student is different and strives to create opportunities for students to lend their voices in designing their own high school experience. We challenge students to meet high expectations in academics, athletic, and personal growth and achievement.
Reimagine and redefine education to enhance applicability and connections.
Empower student voice to create opportunity and options for every student, every day, by revealing talent and greatness within every individual.
Mountainside High School first opened in 2020

Serves grades: 9th,10th, and 12th grades in-person and online.

School colors are Columbia Blue, Black, and Silver

School Mascot: Wolf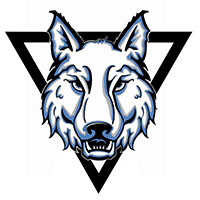 Mountainside High School is a fully accredited secondary learning institution by Cognia, formerly AdvancED. Cognia offers accreditation and certification, assessment, professional learning, and improvement solutions to institutions and other education providers. As a global nonprofit working in over 80 countries, Cognia serves 36,000 institutions, nearly 25 million students, and five million educators every day.
Mountainside provides prospective students and parents the option of touring our school facility. Tours are limited to middle school and high school students and their families. Incoming freshmen students from Nadaburg Elementary School, Desert Oasis Elementary School, and Morristown Elementary School will have an opportunity to participate in a high school visit from Mountainside administration, faculty, and coaches in mid-January to learn more about academic and athletic opportunities afforded to students. Please note that Mountainside does not allow student shadowing due to our desire to ensure a safe and appropriate learning environment for all our students.