MHS Before & After School Tutoring
MHS currently offers free tutoring to students in a variety of ways. However, it is suggested that students speak with their current teacher for any course they are needing additional assistance with first. Before and after school tutoring is available to students with Ms. Fugle in any subject on Tuesdays, from 9:00-9:30AM and 3:30-4:00PM. Additionally, tutoring is available via Zoom on Fridays from 10:00AM-Noon.
ASU Prep Digital Peer Tutoring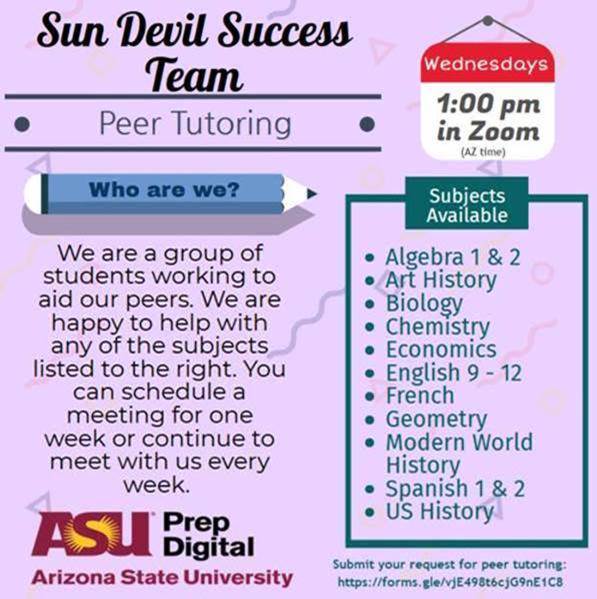 Sun Devil Success Team Peer Tutoring
Tutoring is available for the subjects listed. Students must register for tutoring in advance. After registering, students will be contacted by a member of the peer tutoring team with information on how to prepare for the tutoring session, as well as be provided a Zoom link for the session.
Tutoring sessions are held on Wednesdays at 1PM weekly.